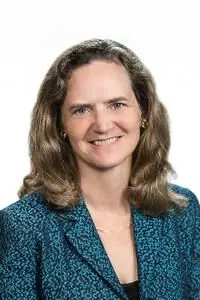 Gale Thompson, MBA, MA, MSS, LSW, PCC ; Founder and CEO of Gale Thompson & Associates LLC
Gale spent more than 20 years in business working with teams to generate hundreds of million in sales across many industries including health, pharma, IT, consulting, and international development. She also worked and volunteered for nonprofits to contribute to societal benefits.
A lifelong learner, Gale earned an MBA from Wharton and an MA in International Affairs from Johns Hopkins University as she sought to understand how the outer world works. She became interested in the inner and relational world so went on to obtain a Master of Social Service (MSS) Bryn Mawr College, School of Social Work and Social Research with a focus on clinical therapy.
She received leadership coach training at Georgetown's Center for Transformational Leadership and is an experienced ICF (International Coach Federation) certified PCC Coach. Gale pursued further certifications to add to her toolbox in the Leadership Circle (360 tool), Brene Brown's Daring Way work, Heartmath (set of stress management techniques), Strength Strategies, and Conversational Intelligence.
Whether it's with individuals or teams, Gale is passionate about helping people show up as their best Self. On the way there, she helps them to recognize and embrace their strengths, work effectively with others who bring different strengths and perspectives, learn to create a trusting environment that brings out the best in everyone, and look with curiousity at the beliefs and behaviors that get in the way of showing up and contributing at our best. She knows it's a journey for all of us - with lots to learn and practice and it's really worth the effort.
"Tell me, what is it you plan to do with your one wild and precious life"? ~ Mary Oliver
---